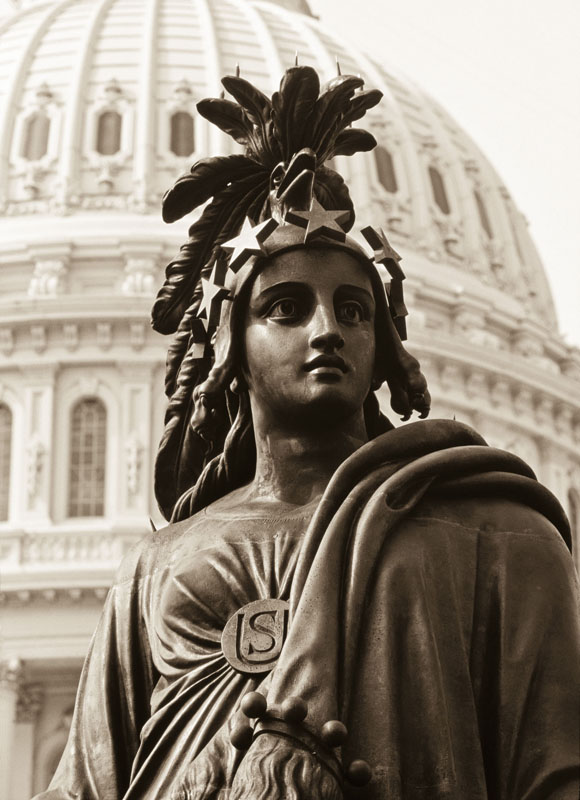 I recently received an inquiry from someone wishing to purchase a signed print of a  photo I took almost 20 years ago in Washington DC. This is the The Statue of Freedom, which sits on top of the U.S. Capitol.  I found the original transparency, scanned it and made versions in color, B&W and sepia.
The statue, by sculptor Thomas Crawford, had been in place for 130 years. It was removed by helicopter (which I didn't photograph but must have been a sight!) and placed in the parking lot of the Capitol. A good friend and artist, Mary Beth Ramsey, convinced me to tag along with her to the Capitol to take pictures of the statue before it was covered up. Mary Beth had planned on doing a piece of her own artwork based on the statue and needed a photograph that would show the lines and shadows. The Statue of Freedom was only visible for an afternoon I believe, before scaffolding was put around it for the restoration process. Great timing on our part!
---
Comments are closed.
---